Heating up your household water in a conventional electric geyser consumes the largest chunk of your total household electricity bill – on average 40% of your total costs go to hot water.
Here's how a solar geyser will provide you with a 25% ROI, year-on-year, tax-free
Consider that a 200-litre electric geyser will use 4kWh per hour, for at least 4-6 hours per day to heat water.  That's at least 600kWh per month just for a hot bath or shower. A bigger geyser means even more of your money, blown.  Now multiply those kWh by your electricity charge rate – get the picture?
The figures below are based on a monthly electricity bill of R2 000 for an average family of four.  At least 30% of that bill will be for water heating, although our experience has shown this figure is much closer to 40%.
Expected Savings from 200-litre solar geyser:   
Total expected monthly saving:  R604/pm  (15kwh x 70% x R1.92/kWh x 30 days)
Total expected annual saving:  R7248/pa  (R604/pm x 12 months)
Cost of 200l system installed inc VAT: R21700
Return on Investment in year 1 : 33% (R7248 / R21700)
Compare this to the typical 7% or less on a tax-free savings account…
There is no getting around it.  Heating up water in an electric geyser is the most expensive part of your electricity bill –  so tackle this first and make a big dent in your electricity costs.  A 200-litre solar geyser, fully installed is around R20k and will pay for itself in around 2.5 years, making it the very best step towards getting off the grid and giving you a minimum of a 25% return on investment, every year, tax-free.  Pretty mind-blowing when you consider that even the best tax-free savings account is going to give you a 6,9% return at most.
Food for Thought
If you're not taking action now to hedge your electricity costs, these figures might provide some motivation.  Based on an average 11% increase in electricity costs year on year:
If your electricity bill was R700 in 2007, you're paying R2000 today for the exact same amount of electricity.
If your current electricity bill is R1 500 per month, expect it to increase to R4300/pm by 2027, with a total expenditure of around R334k.
A current bill of R2200 per month will cost around R6300/pm with a total expenditure of R490k by 2027.
And R3600 per month current increases to a horrific R10 300/pm  with almost R801k expended on electricity by 2027.
These are hardly insignificant amounts and could be even worse if 11% turns out to be too conservative. Still think you'll be able to afford electricity with your retirement savings when you're no longer working?  And how convinced are you that Eskom is going to be able to continue delivering enough electricity and services to your home and business given the developments of the last few weeks? Are you really willing to keep paying no matter the cost?  The time to take back control of what you spend your hard earned money on is now.
Take advantage of our Kwikot solar geyser specials and get at least a 25% return on investment, tax-free, year-on-year.
Offers valid until 31 Oct 2018 only, or while stocks last. Terms and conditions apply.
Kwikot Integrated System (On Roof)
150L – R17 800.00 or R527/pm
200L – R20 550.00 or R597/pm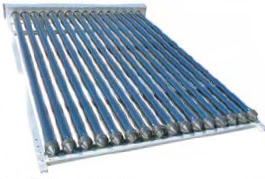 Kwikot Split pumped system (geyser in roof)
150L – R18 100.00 or R535/pm
200L – R21 700.00 or R626/pm
Contact One Energy to schedule a consultation
Office:                 (011) 894 2209 / 2767 or sonet@oneenergy.co.za
Christo:               083 789 7839 
Web:                     www.oneenergy.co.za
This article was first published in One Energy newsletter which is a promotional editorial material.
satopshops@satopshops.co.za